WELCOME TO FINE FIX HANDYMAN
Making your home a great place to live!
Our mission as a local family business is to make your home a great place to live using the finest products available with the level of service and expertise that brings your vision to reality. We offer free estimates and 20 years' experience in the construction trades and home repair industry.
Doing it right the first time!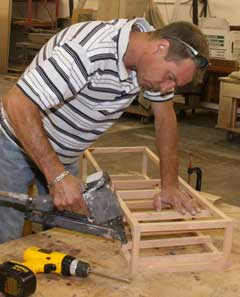 We offer a variety of different services to best serve our clients, although our specialty is custom cabinetry and kitchen remodels. We provide all kinds of home repair services with the quality you expect from your investment. Customer satisfaction is our priority. At Fine Fix Handyman, we do it right the first time.
Selling your home?
If you are looking to sell your home and want to freshen it up with interior paint, fix or replace a door, patch a hole in the wall, paint a fence or trim those "unruly" hedges, Fine Fix Handyman will take care of it.
If you're not selling your home and have a list of things to be fixed, Fine Fix Handyman will be there on time to complete your large project or your small list of "need fixed" things to be done (We love "Honey-Do-Lists!).