Safeguarding the health of your teeth, gums and underlying bone
Prevention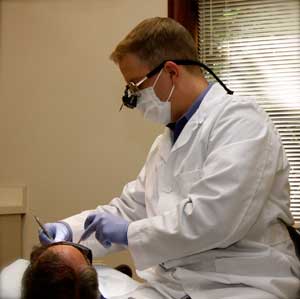 To safeguard the health of your teeth, gums and underlying bone, Dr. Becker recommends a proactive oral hygiene regimen. Your role involves daily brushing and flossing. Dr. Becker and his team complete the regimen by providing thorough dental examinations and professional teeth cleanings. Dr. Becker employs the most advanced technology to provide the greatest preventive health care available for each of his clients.
Dr. Becker's Comprehensive Dental Examinations:
Whether it is your very first visit or a scheduled routine examination, you will receive a comprehensive dental and oral evaluation. The components of this examination are:
Periodontal Disease Evaluation – Your gums, teeth, and surrounding bone are examined for any signs of periodontal disease. This condition is the major cause of tooth loss in people over the age of 30. Detecting and treating periodontal disease in its early stages can prevent pain, tooth loss, and added expense.
Assessment of Your Existing Restorations - The present condition of your fillings, crowns, veneers, bridges or other restorative structures are evaluated in this part of your exam. Management strategies for maintaining, improving, correcting, or improving these restorations are incorporated into your personalized care plan.
Occlusion (Bite) Analysis – Dr. Becker calibrates your bite for proper fit and function. An improper bite can affect the overall structure of your face and contribute to bruxism (teeth grinding) and TMJ/TMD. We offer a number of solutions and protective night guards to help prevent further damage.
Screening for Tooth Decay - We examine all of your tooth surfaces for decay and when needed, we provide safe and effective treatment.
Digital X-Rays Analysis - Low radiation, digital X-rays are used to detect tooth fissures and fractures, tooth decay, bone loss and root positioning. Digital X-rays are faster, safer and provide better imaging. They reveal images often missed by standard X-ray film. The digital images can also be magnified to enhance our diagnostic capabilities.
Oral Infection and Cancer Screening - We meticulously examine your lips, tongue, throat, oral cavity, and gums to determine whether there are any signs of infectious disease, pre-cancerous lesions, or oral cancer. Oral cancer is the sixth most common type of cancer in the U.S. It accounts for approximately 40,000 new diagnosed cancers each year. If we detect a suspicious or serious area, our experienced and supportive team will work with you to find the best possible solution.
Cosmetic Dental Analysis - This analysis is performed using visual inspection, our intraoral camera, and computer imaging along with a personal interview to assess your dental care goals. If you have stained, chipped, broken or uneven teeth, we provide a number of cosmetic and restorative remedies. We offer our clients tooth whitening and bonded veneers for cosmetic purposes.
Professional Teeth Cleaning:
Dr. Becker's dental hygienists perform thorough dental cleanings and teach you how to keep your teeth and gums healthy. Our team makes sure that you are comfortable and that you receive exceptional care during your visit. Our professional cleaning services include:
Tartar (Calculus) Removal – tartar is hardened plaque that attaches firmly to the surface of your teeth. It forms both above and below the gum line and requires a skilled hygienist to remove it properly.
Plaque Removal - Plaque is sticky and forms an almost invisible film on the surface of your teeth. Plaque is composed of living bacteria combined with food debris and saliva. If not removed, the bacteria and their toxic byproducts infect and inflame the gums. This is one of the warning signs of periodontal disease.
Teeth Polishing - This procedure removes certain stains and plaque that are not eliminated during tooth brushing. It also leaves your teeth feeling smooth and clean.
Home Care Instructions – You will leave Dr. Becker's office with beautifully cleaned teeth and clear, easy-to-follow instructions to augment the care of your teeth, gums, and smile.
If you have any further questions about prevention, please call Dr. Becker's office at 206.542.4848.
Dr. Becker's skilled hygienists perform meticulous dental cleanings and teach you how to keep your teeth and gums healthy.
Thorough cleaning appointments include:
Complete Oral Exams
Tartar (Calculus) Removal
Plaque Removal
Teeth Polishing
Home Care Instructions
Preventing disease and decay are among the most important services we provide.
Using the most advanced technology
We are focused on using the most advanced technology to provide the greatest benefits to our clients.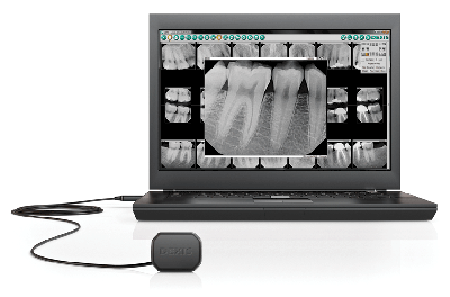 One such improvement is the use of Low-Radiation Digital X-rays, which produce consistently faster, safer and better imaging. This advancement allows our team to detect problems at very early stages while they can be corrected easier and more affordably.
For more information please call us at 206.542.4848 or Email us!